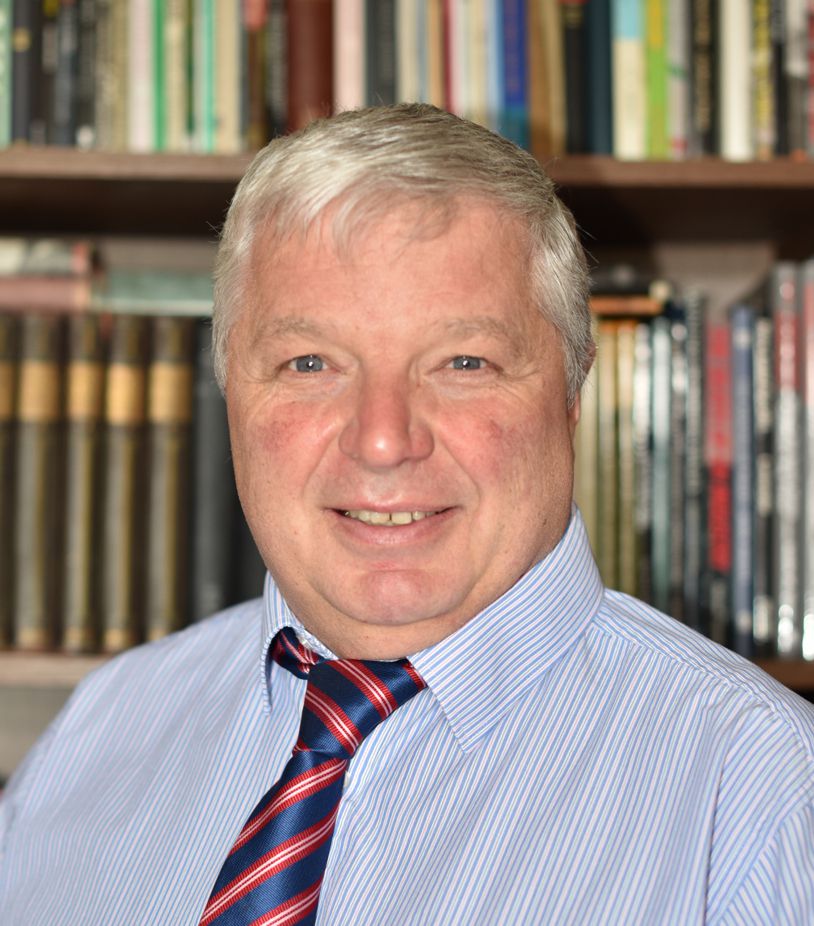 P E T E R
B R A B H A M
Peter was born in the Rhondda Fawr Valley South Wales into a coal mining family. Peter graduated in 1982 with a degree in Exploration Geophysics from Cardiff University. He then completed a PhD at Durham University researching into the application of seismic surveying to shallow onshore coal deposits in Northern England. For the 12 years Peter has been the Director of the highly respected MSc Applied Environmental Geology programme. His expertise in South Wales coal geology has also been utilised by the FLEXIS Energy programme in Wales to investigate the ground heat potential of minewater in the abandoned coal mines. In 2018 Peter managed a mine water heat exploration programme at Caerau village in South Wales, locating a potential mine water heat source at 21 degrees C in abandoned workings.
In the 1990s Peter was one of the team from Cardiff University who renovated the Dolaucothi mine workings which date back to the Roman era and are now managed as a tourist attraction by the National Trust. Over the past 30 years, MSc students from Cardiff University have carried out numerous site-based research projects on minewater in Wales from both metalliferous mines and coal workings. Peter has published papers on the Nanymwyn lead mine, Parys Mountain Copper mine and also the effectiveness of passive minewater systems for sites in the South Wales Coalfield.
---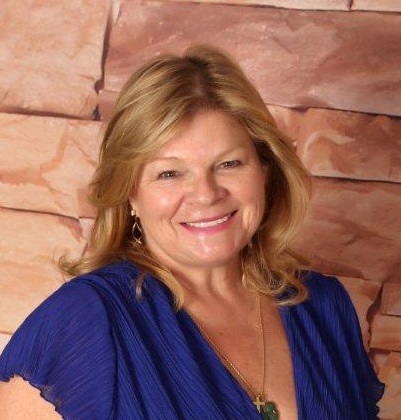 K Y M
L E S L E Y
M O R T O N
Kym is a Consulting Mining Hydrogeologist with 40 years' experience in mine dewatering design. Her qualifications include a BSc Honours from Kings College London, MSc in Hydrogeology from University College, London, a PhD in Mining Hydrology and dewatering design from Imperial College London and an MBA in Innovation and Entrepreneurship also from Imperial College London.
Work experience is mainly in operations and includes working on the wettest mines in the world; Konkola Copper Mines, Zambia, Grasberg Indonesia, Goldstrike Nevada, Kamoa – Kakula DRC as well as some of the deepest mines in the world below 3km in South Africa. Her speciality is open pit to underground transition. Kym lectures around the world in mining hydrology and has published over 40 papers. More recently she has been involved in accurate tailing dam management to support the Global Tailings Standard. Registrations include Chartered Geologist UK, Fellow of the Southern African Mining and Metallurgy, Fellow of the UK and SA Geological Societies, Registered Professional Natural Scientist and committee member for the Global Action on Tailings (GAT). Kym is based in London and Johannesburg and is the CEO of KLM Consulting Services.
---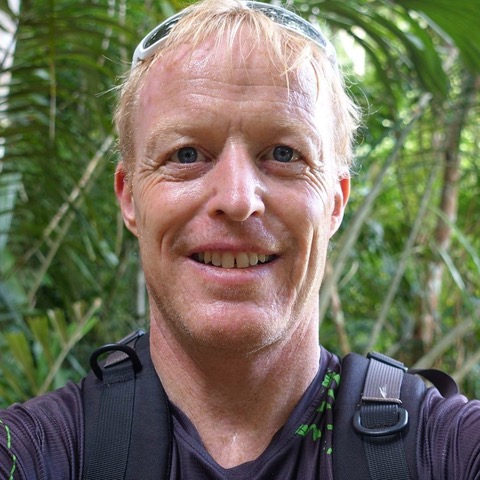 M I K E
C H R I S T I E
Mike is a professor of environmental and ecological economics at Aberystywth University. He studied at Aberdeen University, graduating in 1992 with BSc in Agriculture and a PhD in Environmental Economics in 1996. Following his studies he was appointed as a lecturer in environmental economics at Aberystywth University in 1996 and was promoted to professor in 2013.  
His area of research specialisation is in the economic and social valuation of nature and its ecosystem services, with studies assessing the value of a wide range of natural resource and environmental issues including, both marine and terrestrial ecosystems, water quality, biodiversity, agri-environmental schemes, recreation and tourism. Prof Christie also was a lead author on the TEEB (2010), the UK National Ecosystem Assessment (2011) and IPBES (2018) ecosystem service assessment reports, and is currently co-chair of the IPBES 'Values' assessment.

---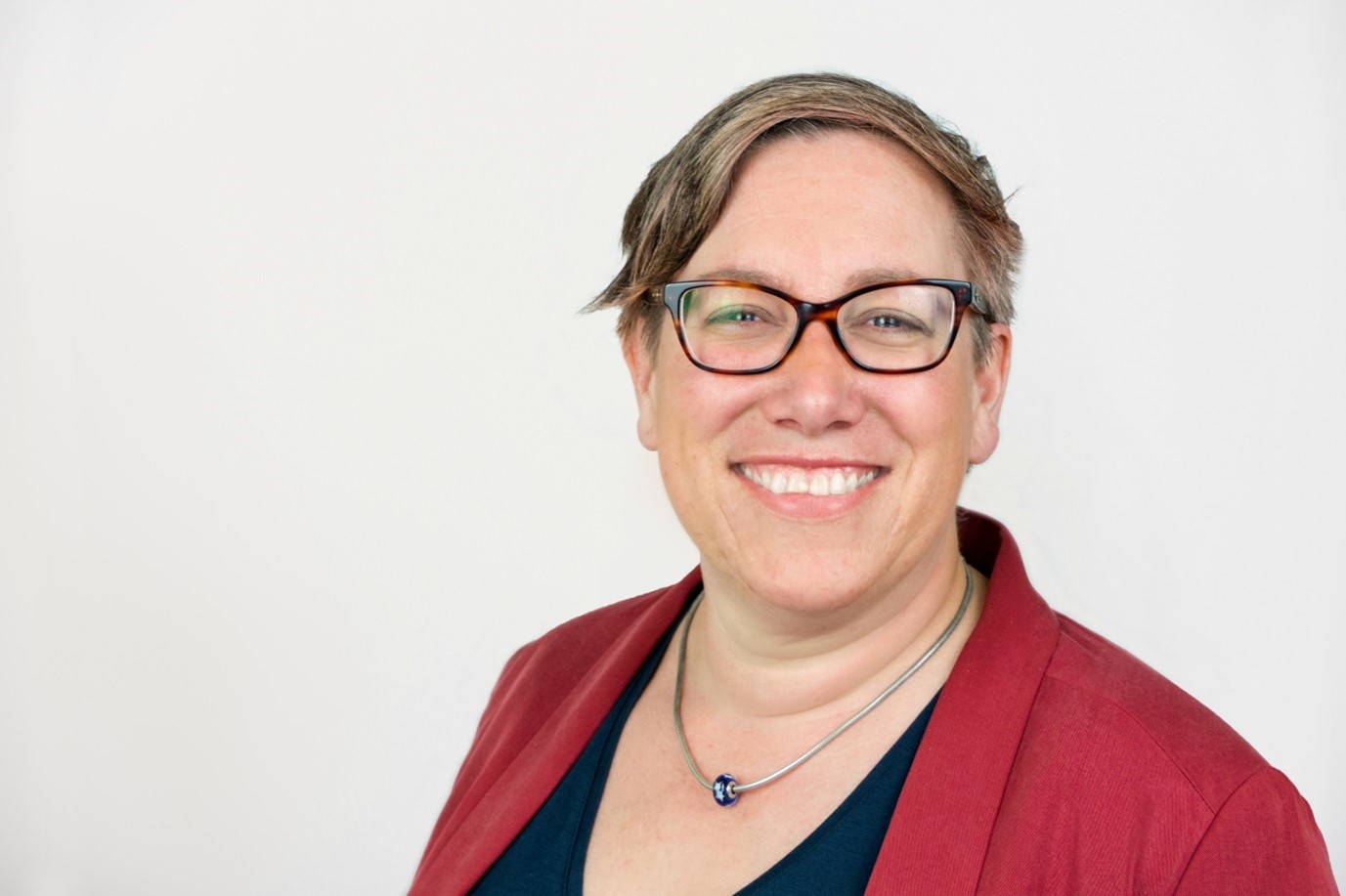 L I S A
P I N N E Y
Lisa joined the Coal Authority as Chief Executive in May 2018 from the Environment Agency and is responsible for leading the organisation to make a better future for people and the environment in mining areas. This includes remediating pollution and hazards from our mining past, providing information to help customers make informed decisions and maximize sustainable opportunity from our mining past – such as providing heat for coalfield homes and businesses from the warm mine water below them.
Lisa is passionate about diversity and inclusion and was awarded an MBE for her work in 2014. She served on the board of Stonewall UK from 2012-2018 and is currently the Chair of the Birmingham and Black Country Wildlife Trust and a member of the Diversity Scrutiny Panel at HMP Stafford.
---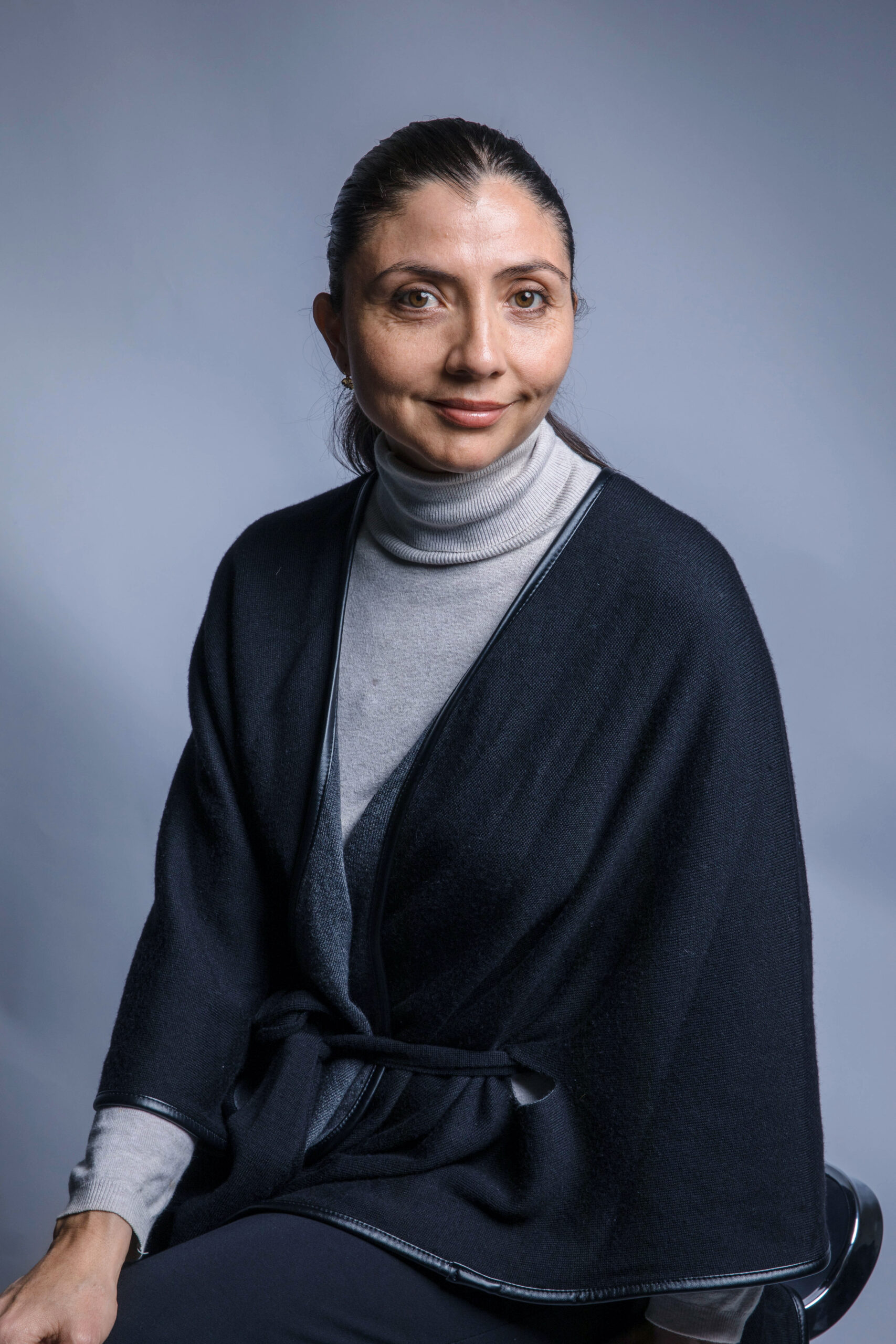 D E N Y S
V I L L A – G O M E Z
Denys is Lecturer in Environmental Engineering at the University of Queensland. She leads research on the development of sustainable technologies for the treatment and recovery of valuable resources such as metals from wastewater and solid waste. Her topics of interest include recovery of metals and critical materials through biotechnology processes (biological sulphate reduction and bioleaching), circular economy, optimization of bioreactors systems, use of genomics and proteomics tools for improving bioengineered systems and waste/wastewater treatment. Her core area of research is on the use of biological sulphate reduction for the recovery of metals from acid mine drainage, where she specialises on understanding the metal-microbe interactions, metal speciation and operational parameters that help to target metals in these streams.
---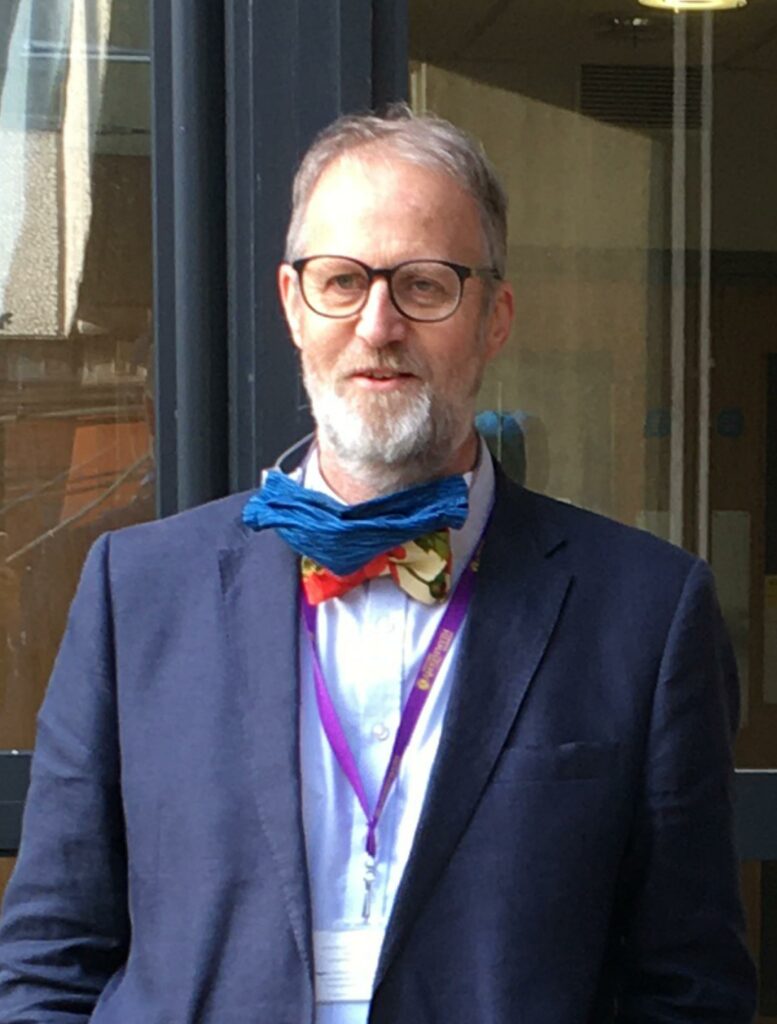 B I L L
P E R K I N S
Bill was born in the Welsh borderlands but at the age of seven his family moved to Abercrave in the upper Swansea Valley. Bill graduated from Oxford Polytechnic in 1979 and stayed on to complete his PhD on the study of Archaean granites from West Greenland. After completing his PhD he was taken on as a member of staff at the Polytechnic teaching geochemistry.
In 1989 Bill moved to the fledgling Institute of Earth Studies at Aberystwyth University to run the new ICP-MS and laser ablation facility. The move to Aberystwyth resulted in a move away from 'hard-rock' petrology research and into the area of environmental geochemistry. Whilst at Aberystwyth Bill has co-ordinated a number of projects on passive mine water treatment using low-cost media such as dealginated seaweed (in the EU Life BIOMAN project) and biochar. Bill was the co-ordinator of the MSc program in Environmental Monitoring and Analysis at Aberystwyth.
---
D E V I N
S A P S F O R D
Devin is a Reader in Geoenvironmental Engineering at Cardiff University, where he leads the Geoenvironmental Research Group within the School of Engineering.
Devin's area of research focusses on biogeochemical engineering of processes for the sustainable and circular management of water, wastewater and wastes. He has undertaken research on mine wastes and mine water treatment over the last two decades and currently leads on two large multi-partner consortium projects concerning the on the design of waste repositories to facilitate in situ resource recovery (ASPIRE) and on the development of novel passive and semi-passive mine water treatment systems (METAL-SoLVER).
---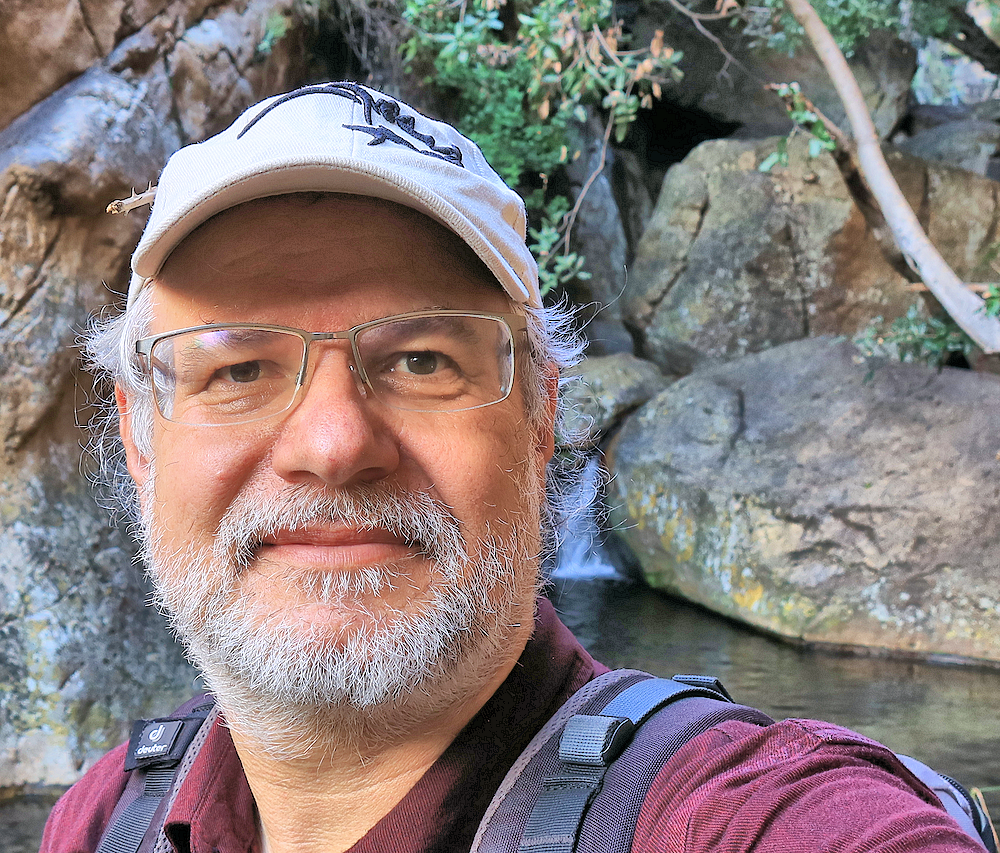 C H R I S T I A N
W O L K E R S D O R F E R
Christian is a mining hydrogeologist and has 31 years of experience in mine water geochemistry, hydrodynamics, geothermal applications and tracer tests.
Christian received his PhD from Clausthal University, Germany and habilitated at Bergakademie Freiberg, Germany. In 2014, he was provided the South African Research Chair for Acid Mine Water Treatment at Tshwane University of Technology and he held the world's first Industrial Research Chair for Mine Water Remediation & Management at Cape Breton University, Nova Scotia, Canada. He is the President of the International Mine Water Association and the Technical Editor of the SCI listed journal "Mine Water and the Environment".
Christian has published more than 200 papers, books and book chapters in various journals and proceedings about hydrogeology, archaeology and mining related topics. His research contributes to solving mine water related problems by conducting applied research on mine water management and treatment as well as prevention of mine water pollution.
---